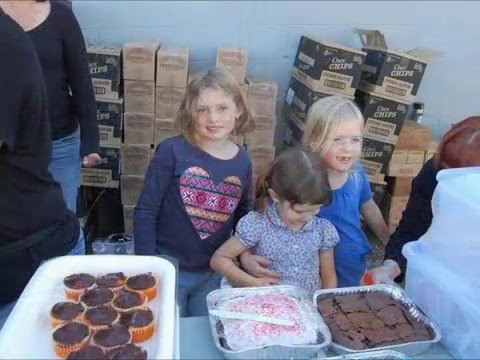 On January 01, 2016 Blessings will be celebrating our one year anniversary of feeding the homeless, low income families! We are very fortunate and grateful to be covered by a church so far, but due to the tremendous impact we have made on some many lives, we are now motivated to register our name and acquire a 501 (c) 3 of our own!

Please donate if you can. Every bit helps. We really need to get our 501 (c) 3 done in order to be able to apply for funding and grants. The cost alone for that application is $850. We are fast running out of time.
Blessings is planning a bake sale for this this Saturday, Feb. 6th at 10 am to 2 pm on Main Street to help raise money for some of the food that we distribute every 4th Thursdays, 2nd Sundays and 3rd Saturday. Not counting the other distributions we do.
Would any one be willing to help with this fundraising?
This group is about giving to the homeless and low income families. Every 2nd Sunday we meet at Lillian park to feed the homeless and low-income families. We also provide clothes, blankets, hygiene items and large amounts of food items.
I personally go out almost every day to feed the homeless and twice a week to hand out food to low income families.
Thanks to all of you that have joined me in making this possible! God bless each and every one of you!
Doing what we can, when we can!